The evolution of automobile including changes in energy source and improvement of driving technology is also bringing advances in automotive lighting.

The leading photonic technology provider Osram has continued to accelerate its development in automotive lighting and other innovative automotive technologies. Mike Godwin, OSRAM's Director of Automotive LED Marketing, shared his insight of how automotive LED lighting has improved with the progress of autonomous vehicles.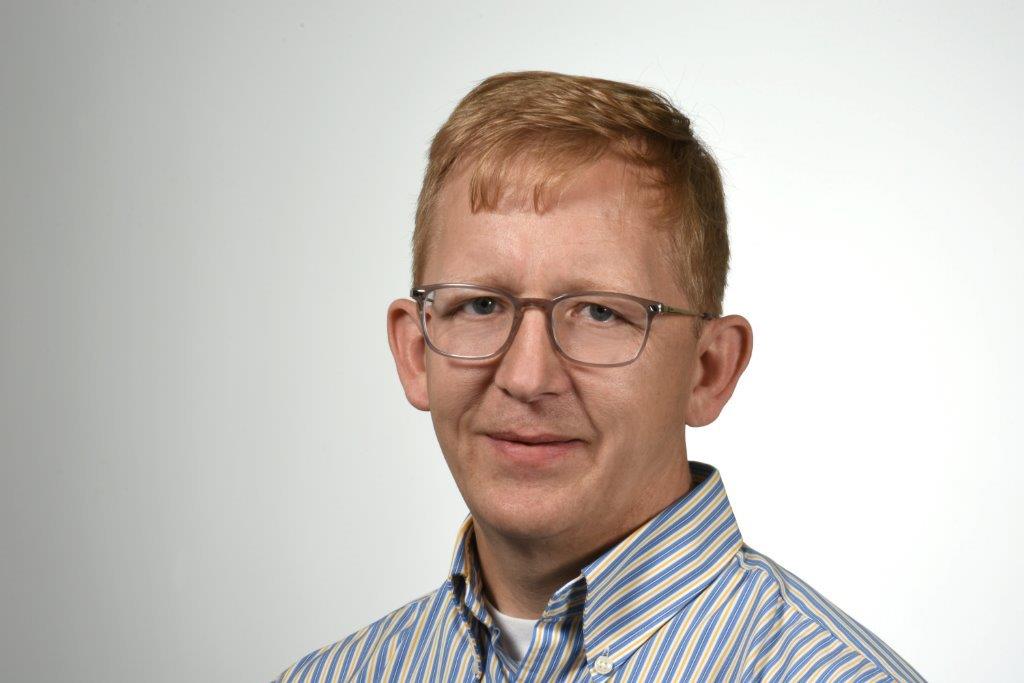 (Mike Godwin, OSRAM's Director of Automotive LED Marketing. Image: Osram)
"Autonomous vehicles will completely transform the automotive lighting industry," highlighted Godwin. For self-driving cars, it is crucial that vehicles are capable of detecting and understanding the movement and intent of both pedestrians and other cares. To meet the requirements of autonomous driving vehicles, Osram's hybrid LED for smart headlights is featured individually-controlled pixels that can be turned on and off to project images to communicate with pedestrians.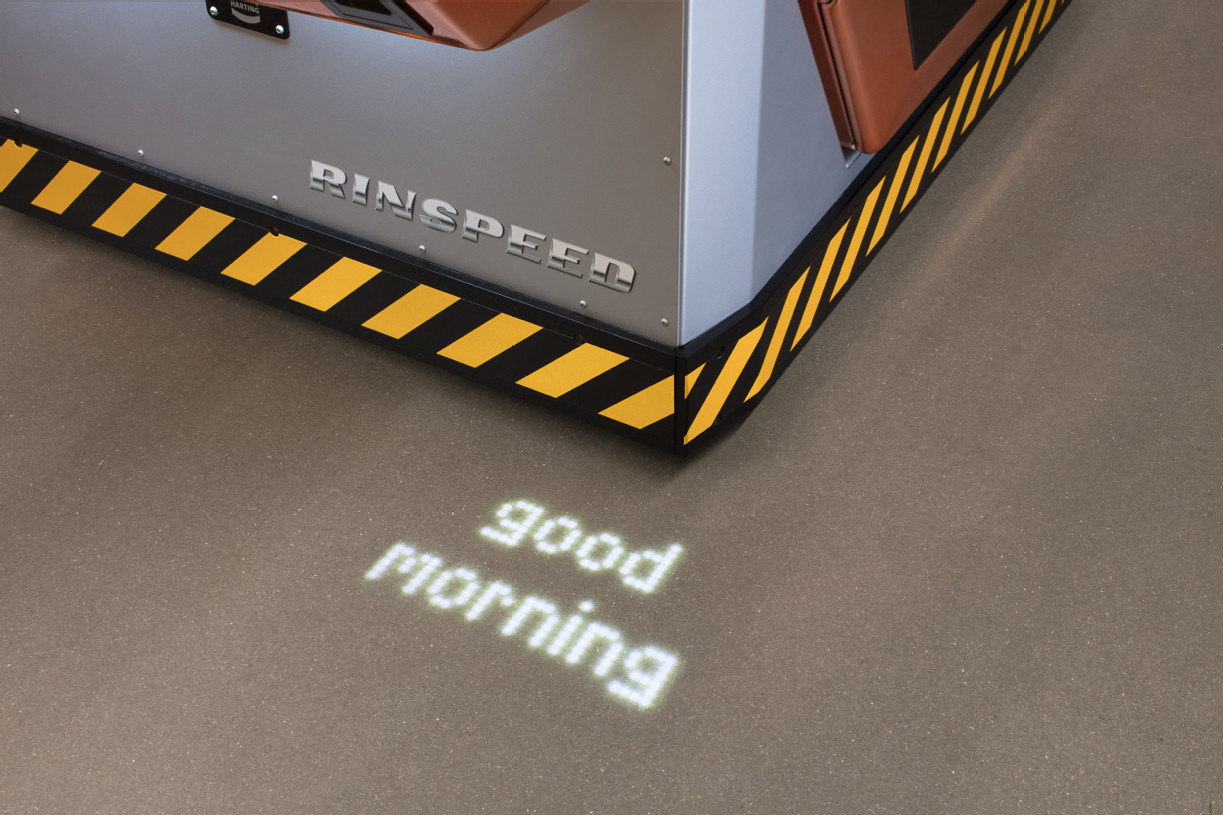 (Image: Rinspeed)
Meanwhile, interior of autonomous car will change drastically as well. Godwin noted that new applications such as head-up displays (HUD) and thin film transistor displays will not only present navigation and vehicle information, but also be used for communication and entertainment purposes. AR applications could also be provided via HUD in connection with lane assist systems.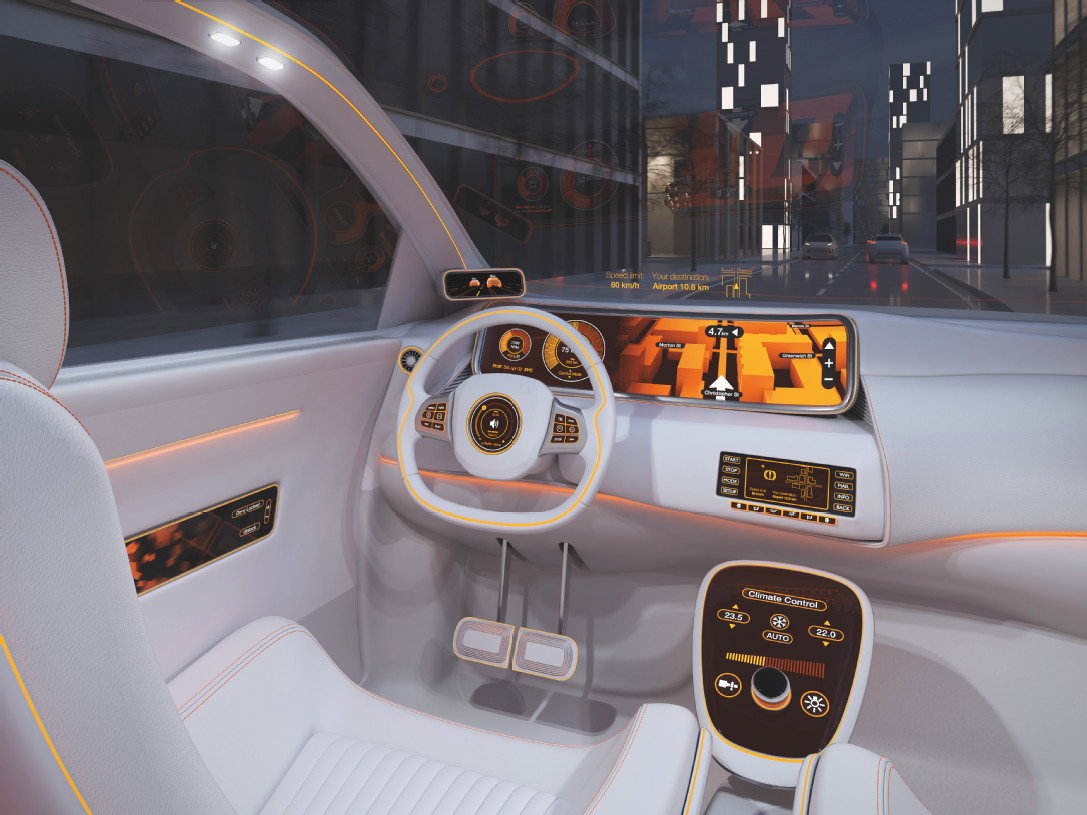 (Image: Osram)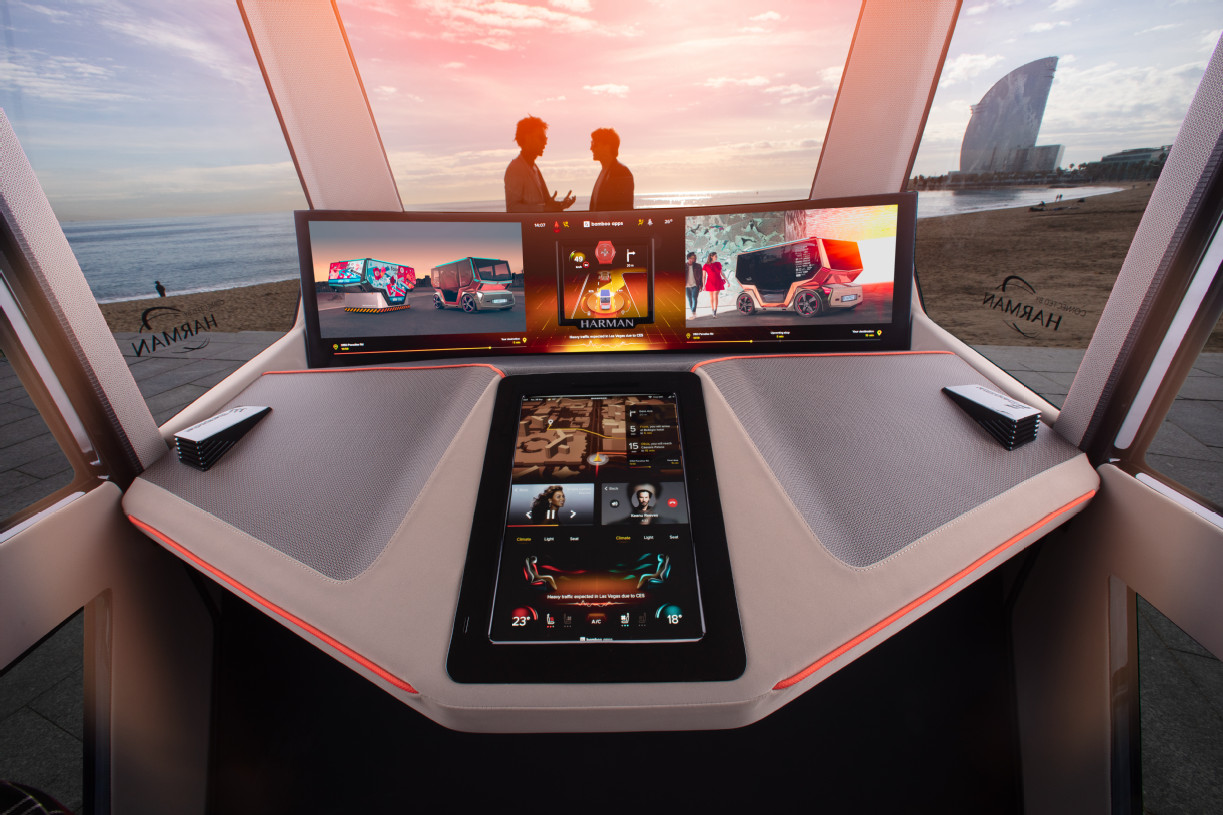 (Image: Rinspeed)
Osram sees that next generation vehicles will have to handle various tasks. Therefore, a significant change in the expectations of the supplier in the automotive industry is expected. To increase system efficiency and develop new technologies and innovative thinking beyond what currently exists requires extensive knowledge in the field of photonics.

Osram has developed a wide range of product lines to provide solutions for automotive interiors and exteriors, and even lasers that make autonomous driving possible. Its pulsed laser diodes are used in most of today's LiDAR systems.

Godwin said, "Osram will continue to expand its single and multi-channel SMT lasers to support new developments in self-driving vehicles. In addition, we see a number of our products that are used in the mobile devices being considered for automobiles. Biometric technologies, whether it's iris scan or facial recognition, are being looked at by automotive manufacturers for car access and driver recognition."

Despite that Osram's business has been impacted by global market uncertainty, the company remains close to its customers and continues to provide innovations for new applications. Recently Osram announced its support of the public takeover by Bain Capital and the Carlyle Group with an offer of EUR 3.4 billion (US$3.8 billion). The investors has agreed that all ongoing project of Osram will continue.